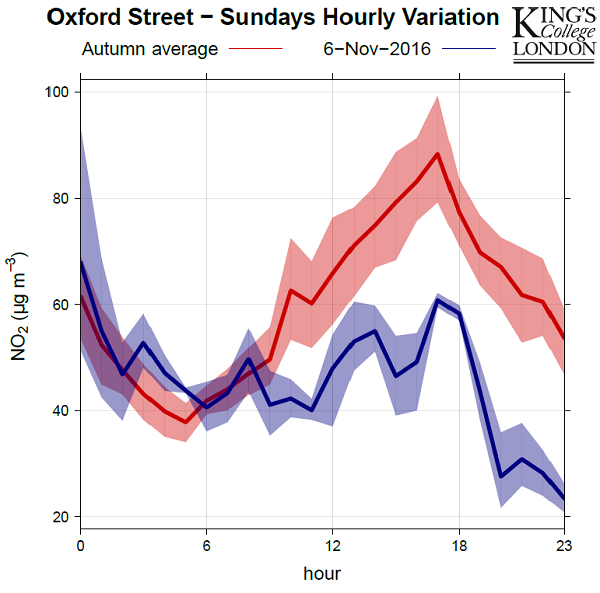 Oxford Street's air pollution has attracted considerable press and public interest. Sunday's closure day provides a great natural experiment to show how local air pollution could be improved.

Analysis of measurements made by the Oxford Street monitoring site compares NO2 on Sundays in September and October 2016 (red line) to the closure day on the 6th November (blue line) shows a big improvement for the shoppers but the pollution didn't go reach zero. The highest hourly NO2 concentration measured on the closure day was 68 ug/m3 compared to the 88 ug/m3 measured on autumn Sundays. A 20% average reduction was attained on hourly NO2 concentrations due to the closure.

There was still traffic on the surrounding roads. This shows that solving London's air pollution hotspots requires action over a wide area.
Item date 08/11/2016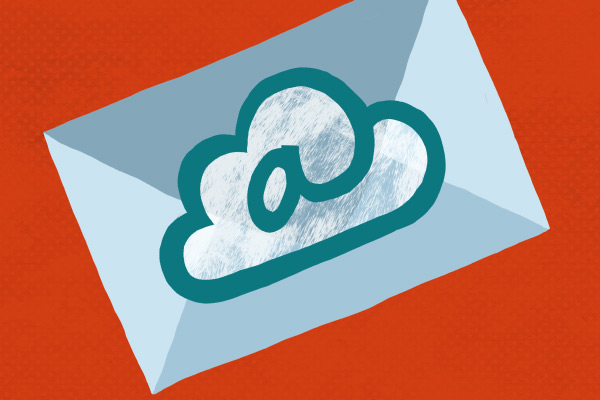 Privacy Notice Summary:
Who this is for: You must be at least 13 years old to use this service.
What we collect: We store your email address
Who we share it with: We use "Campaign Monitor" to store it, and do not share it with anyone else.
More Info: You can see our full privacy notice here
AirMail newsletter
The latest news and research from ERG: View the archive